Teilen
BIERZEUG presents the Steini oil lamp (0.33l) - sustainable, decorative and unique.

Handmade oil lamps made from elegant Steini beer bottles (upcycled), also known as Stubbi bottles or Knolle bottles.

The decoration or gift idea for beer lovers. A real eye-catcher! Funny gift for Father's Day, birthday or bachelorette party.

We select the most beautiful Stubbi beer bottles and give them a second life as a decorative and high-quality oil lamp.

!!! Used Knolle bottles are sterile cleaned and packaged !!!

☆☆☆ Rarity: Our bottle lamps have a child safety burner, metal wick snuffer. ☆☆☆

In addition to the ecologically valuable upcycling, we also pay attention to materials from sustainable or regional production with high quality standards. We ship climate-neutral and in recycling packaging.

✓ The high-quality burner is firmly connected to the bottle and can only be unscrewed (e.g. for filling) by pressing it at the same time. This prevents children from getting to the lamp oil or accidentally drinking it. Thus, the bottle lamps are childproof according to the DIN standard. Other advantages compared to loosely suspended wicks are that if the lamp accidentally tips over, almost no oil can escape and better wind resistance.

✓ We use lamp wicks made from the finest glass fiber. The wicks are made in Germany by a family business that is over 100 years old. The 8mm thick quality wicks have excellent suction power, burn for a long time and produce little soot. The height of the flame can be adjusted via the height of the wick in the burner head. The wick tip can easily be brushed out and can be used for a very long time.

✓ Optionally, you can order high-quality lamp oil at the same time.

You can use the beer lamp indoors and outdoors. It also withstands the wind much better outdoors than candles. By refilling with lamp oil, it will give you many cozy hours for many years and be a real eye-catcher.
TIP: Take a look at our Steini soap dispensers for your bathroom.

Safety instructions:

Do not touch burner after lighting.
Only use oil approved for oil lamps.
Do not add oil while the wick is still burning, smoldering or the lamp is hot.
If possible, always use the same lamp oil (paraffin oil burns best) or change the wick after changing.
Never leave the lamps burning unattended and keep them away from combustible materials.
Always keep oil lamps out of the reach of children and pets. Lamp oil is poisonous!
Do not use in closed rooms or in draughty places.
Use only when stable and on level ground.
Stop using containers for drinks and stop consuming lamp oil.
The wick should not come into contact with water.
Materials: glass,metal
Versand & Rückgabe

Ab 2,99€ in DE.
Ab 69€ Bestellwert gratis in DE.
30 Tage Rückgaberecht.
View full details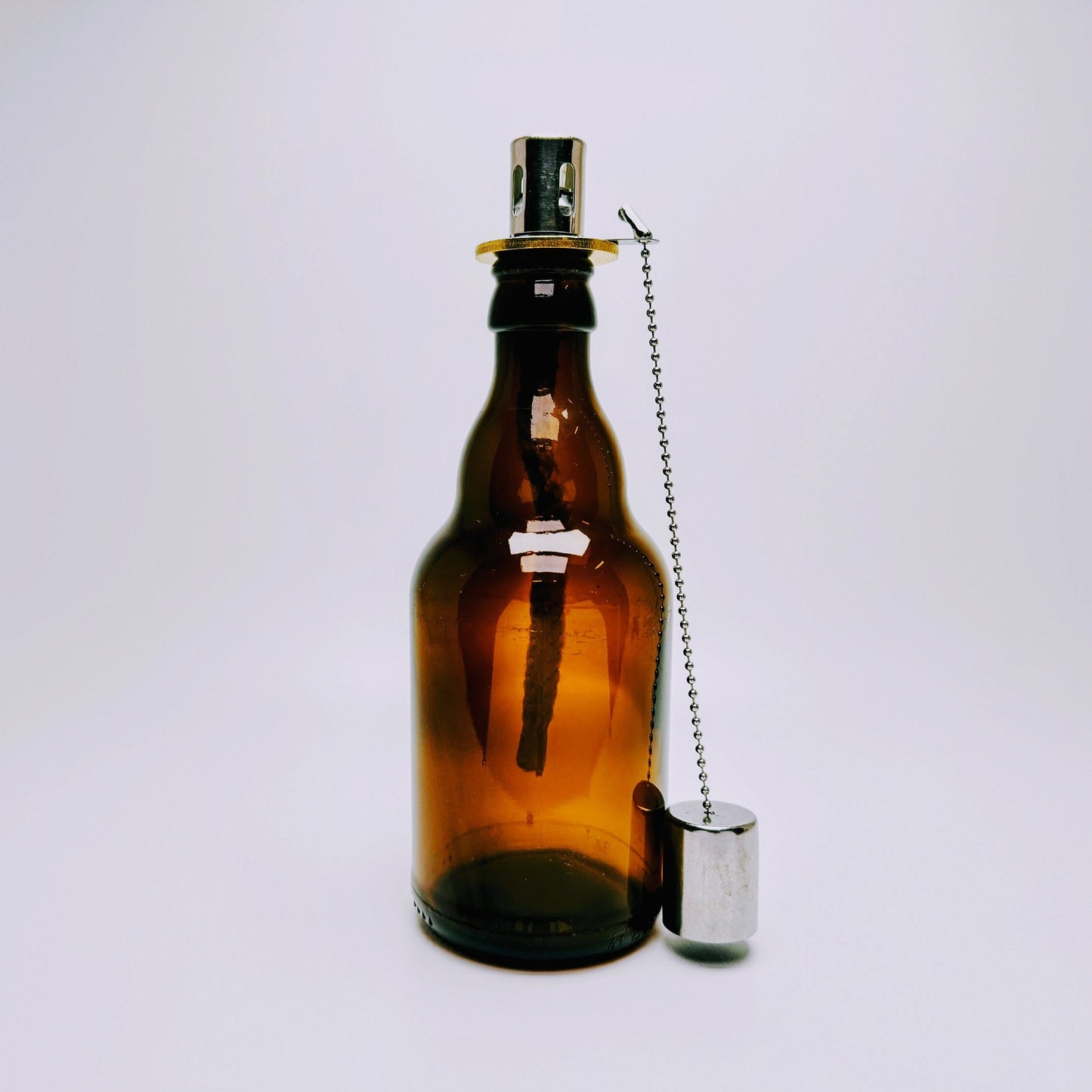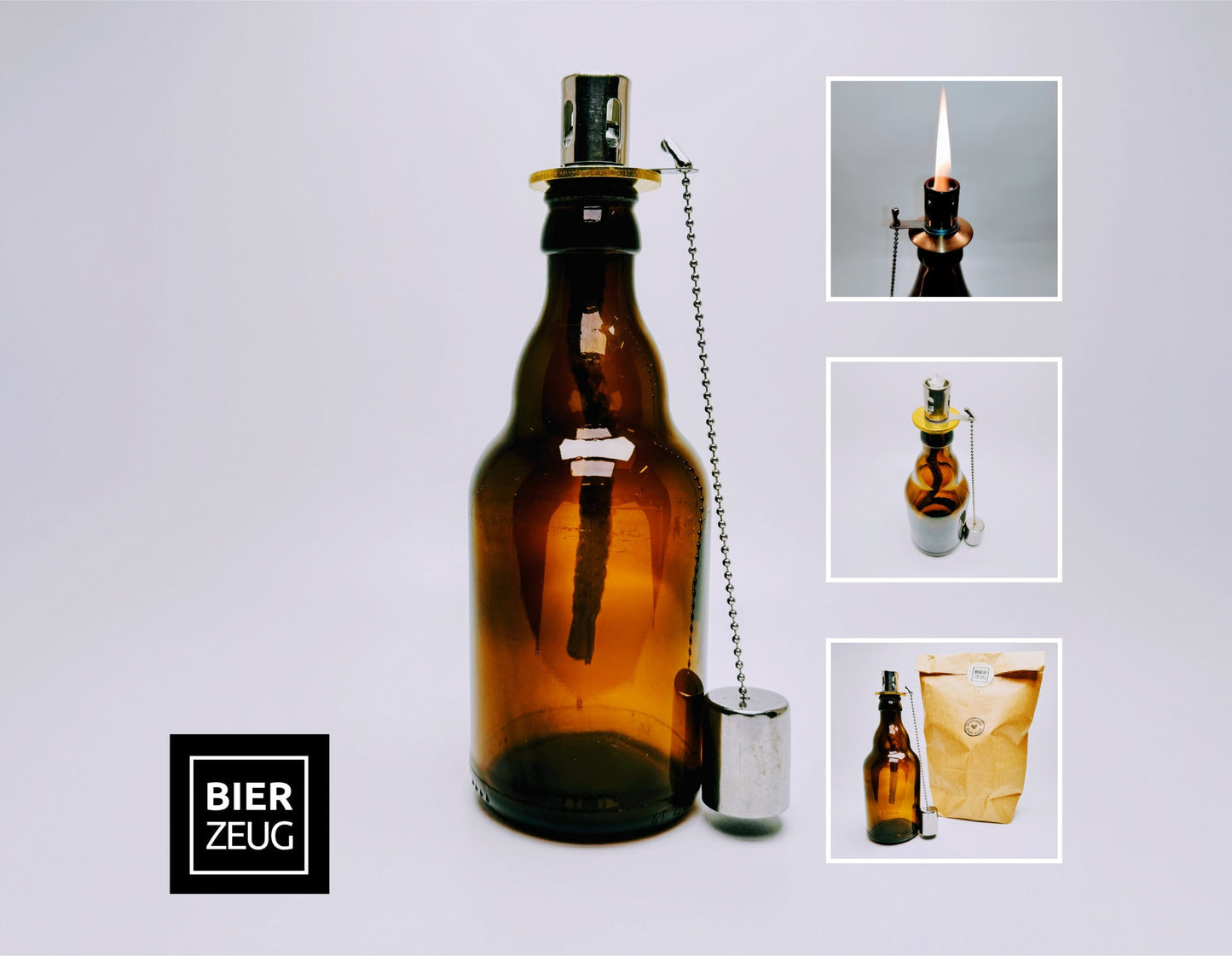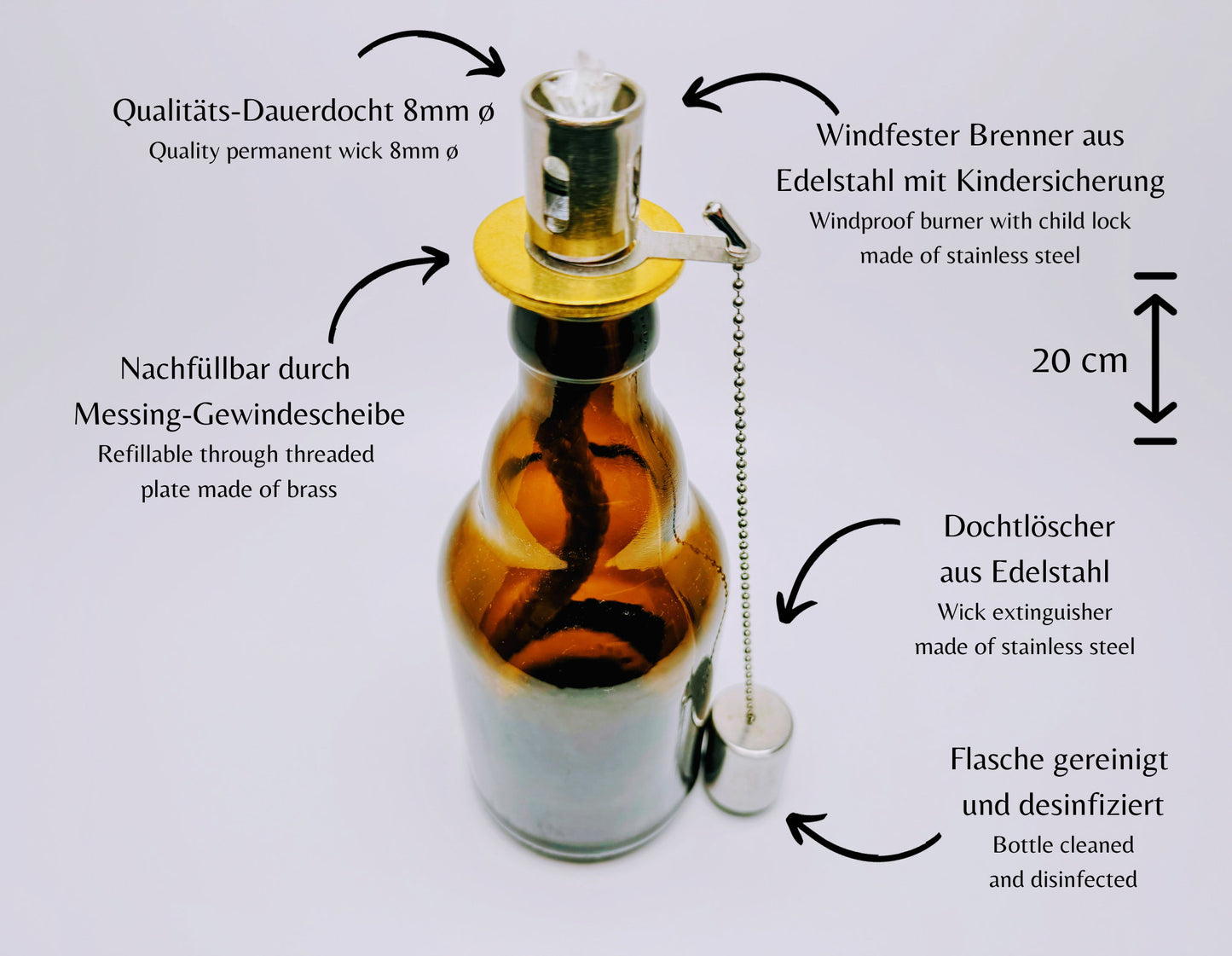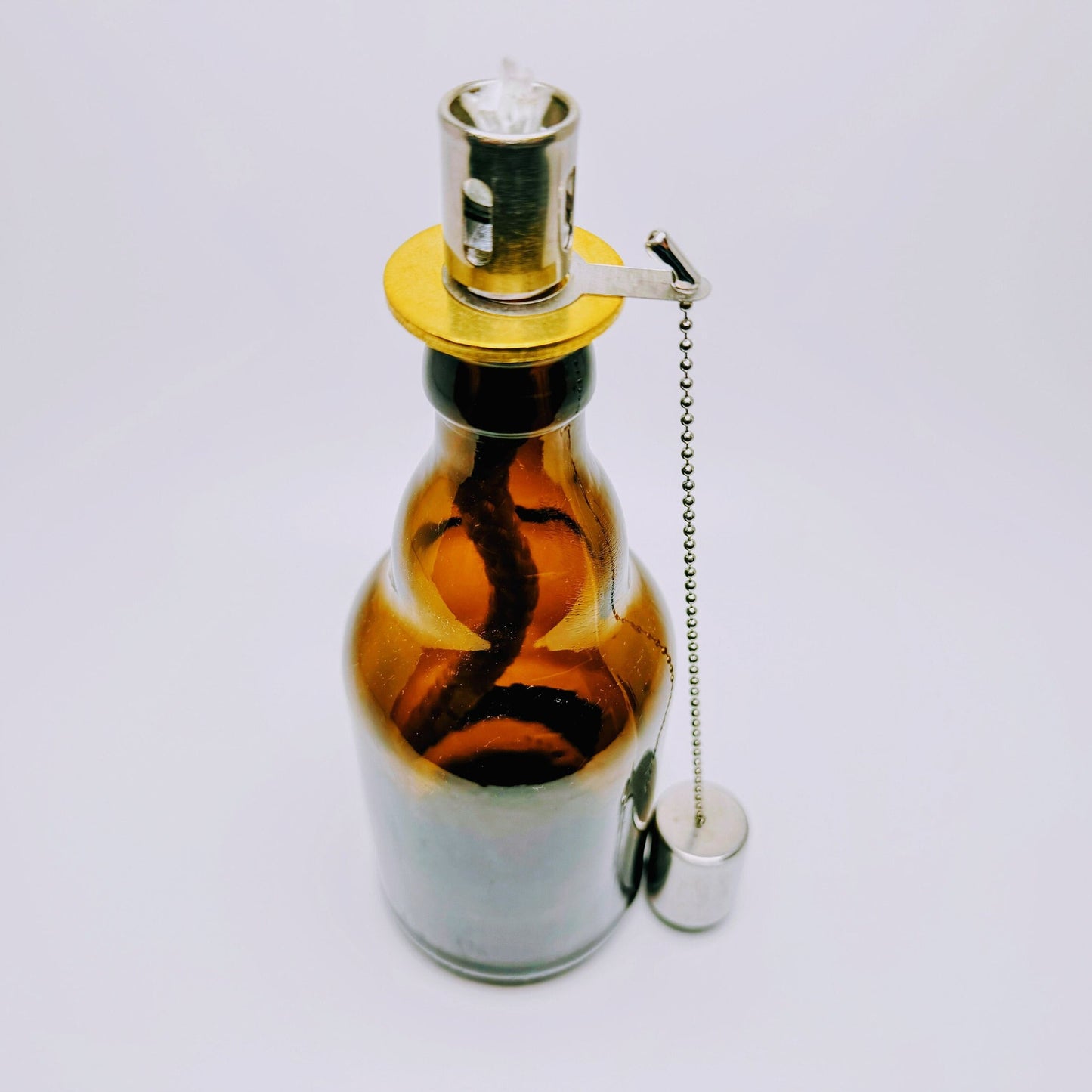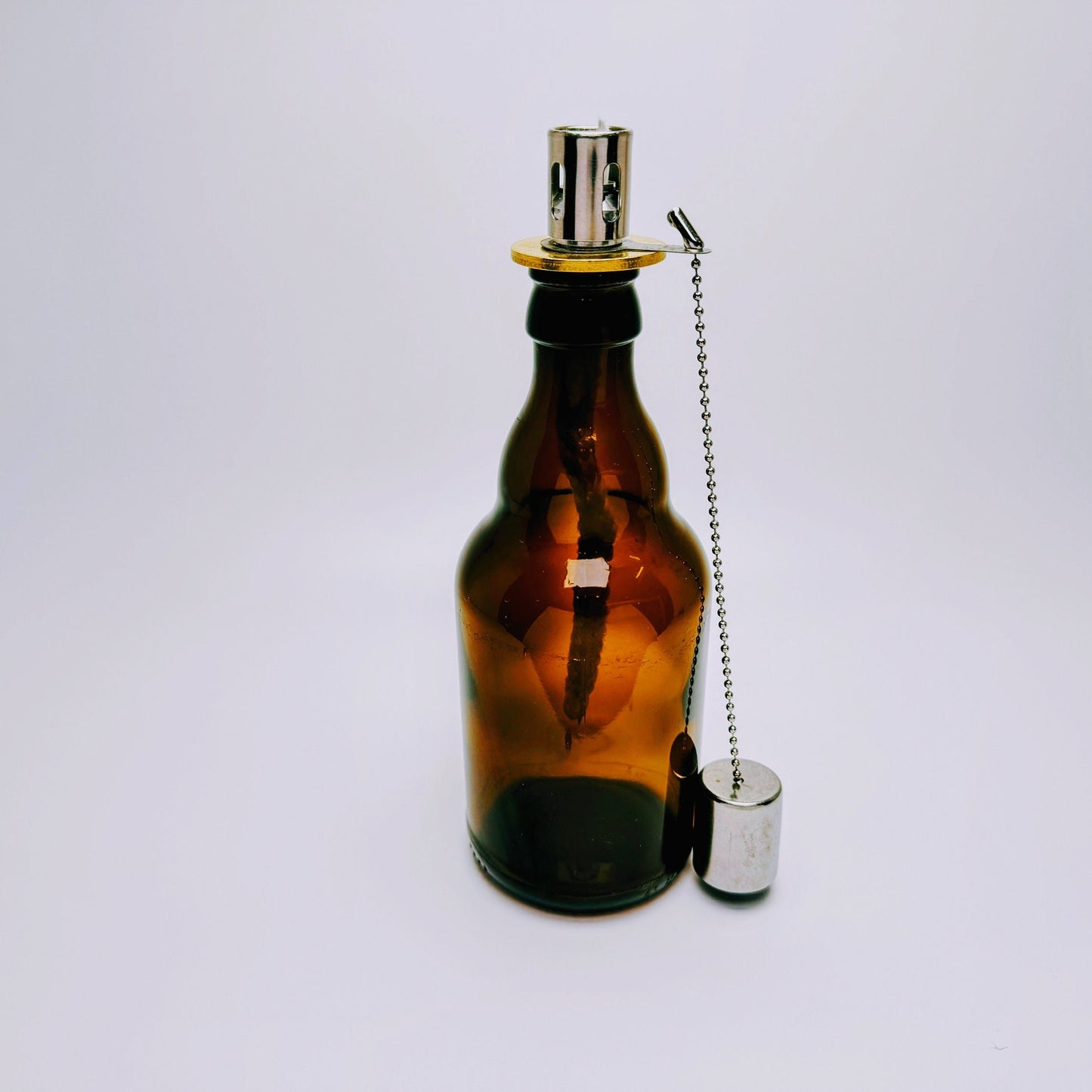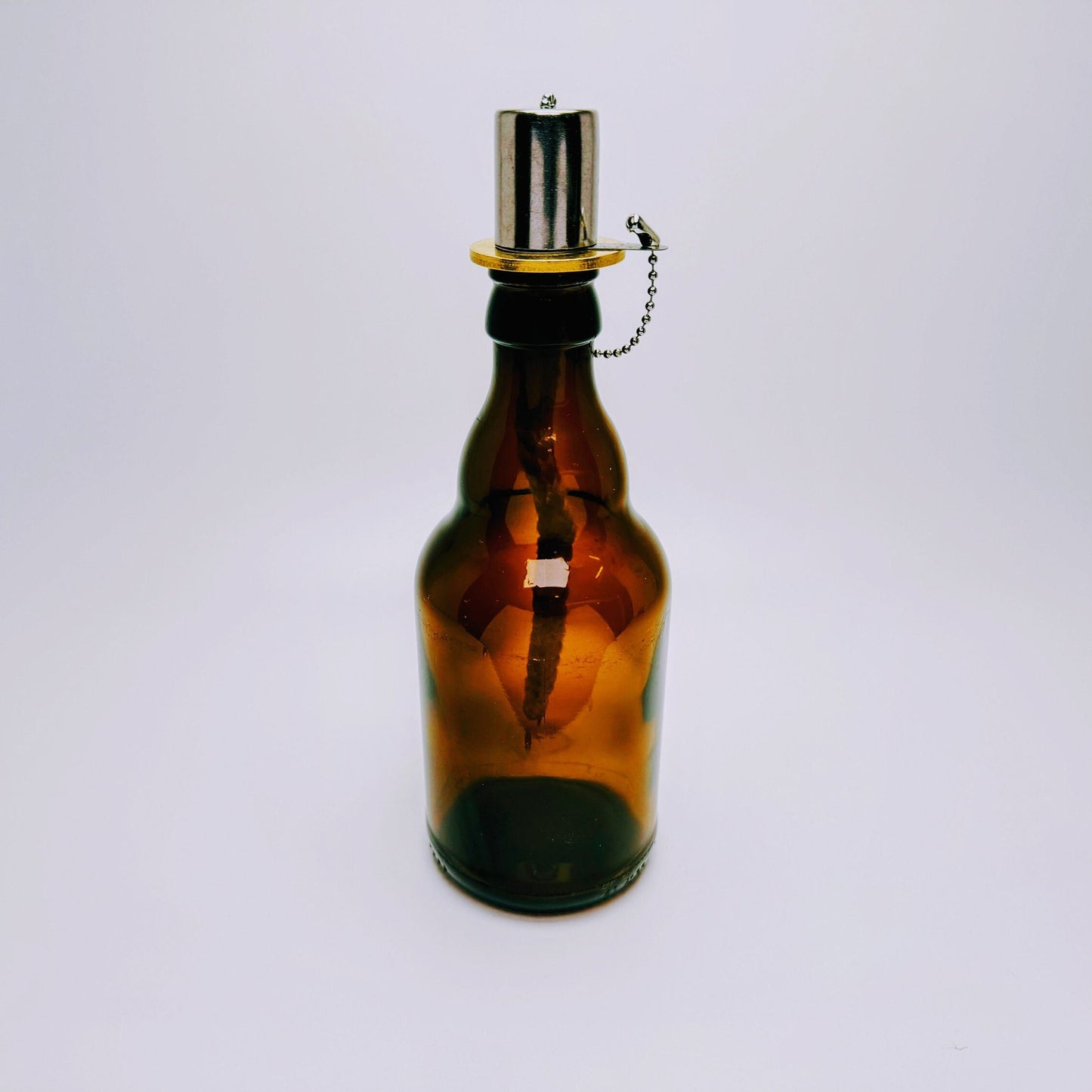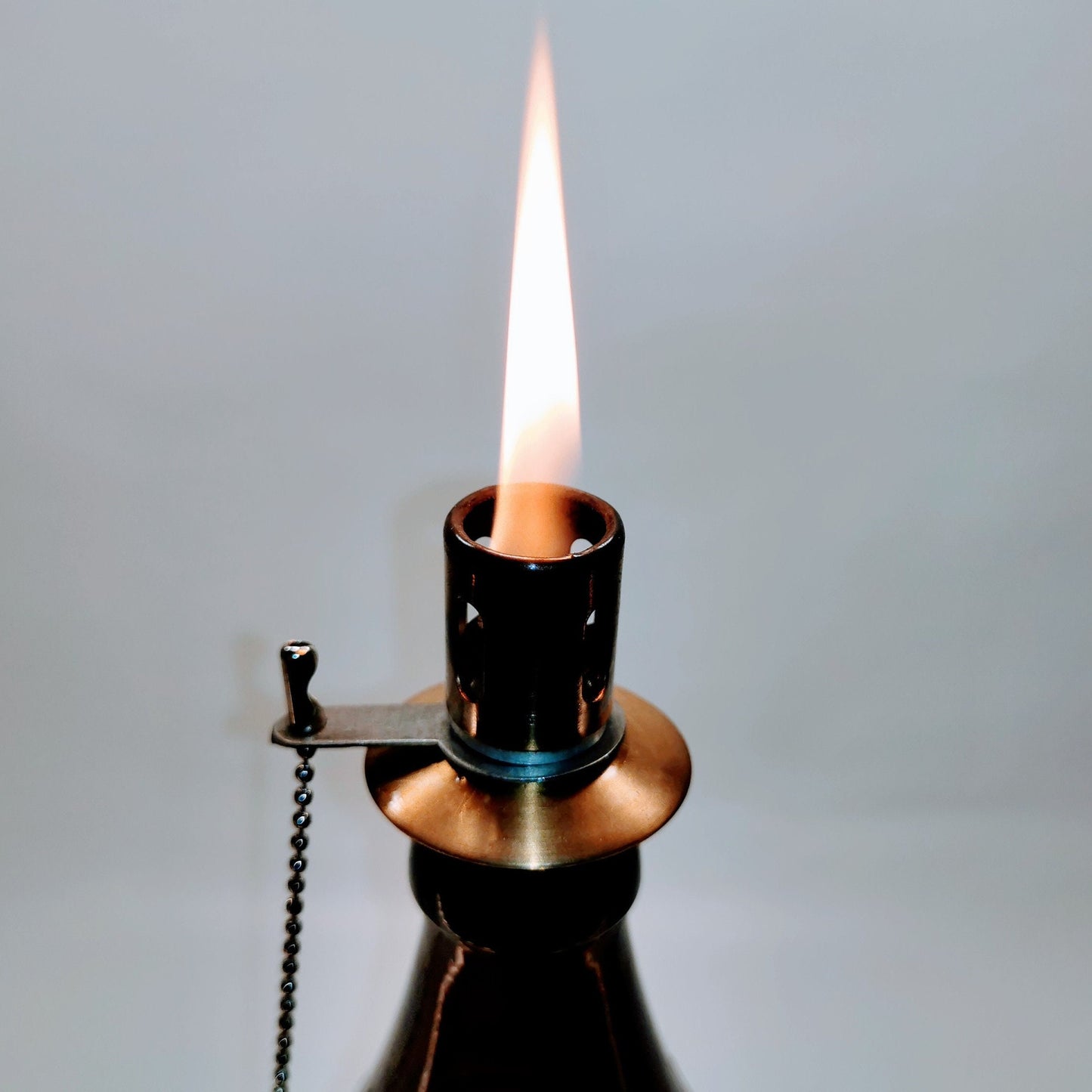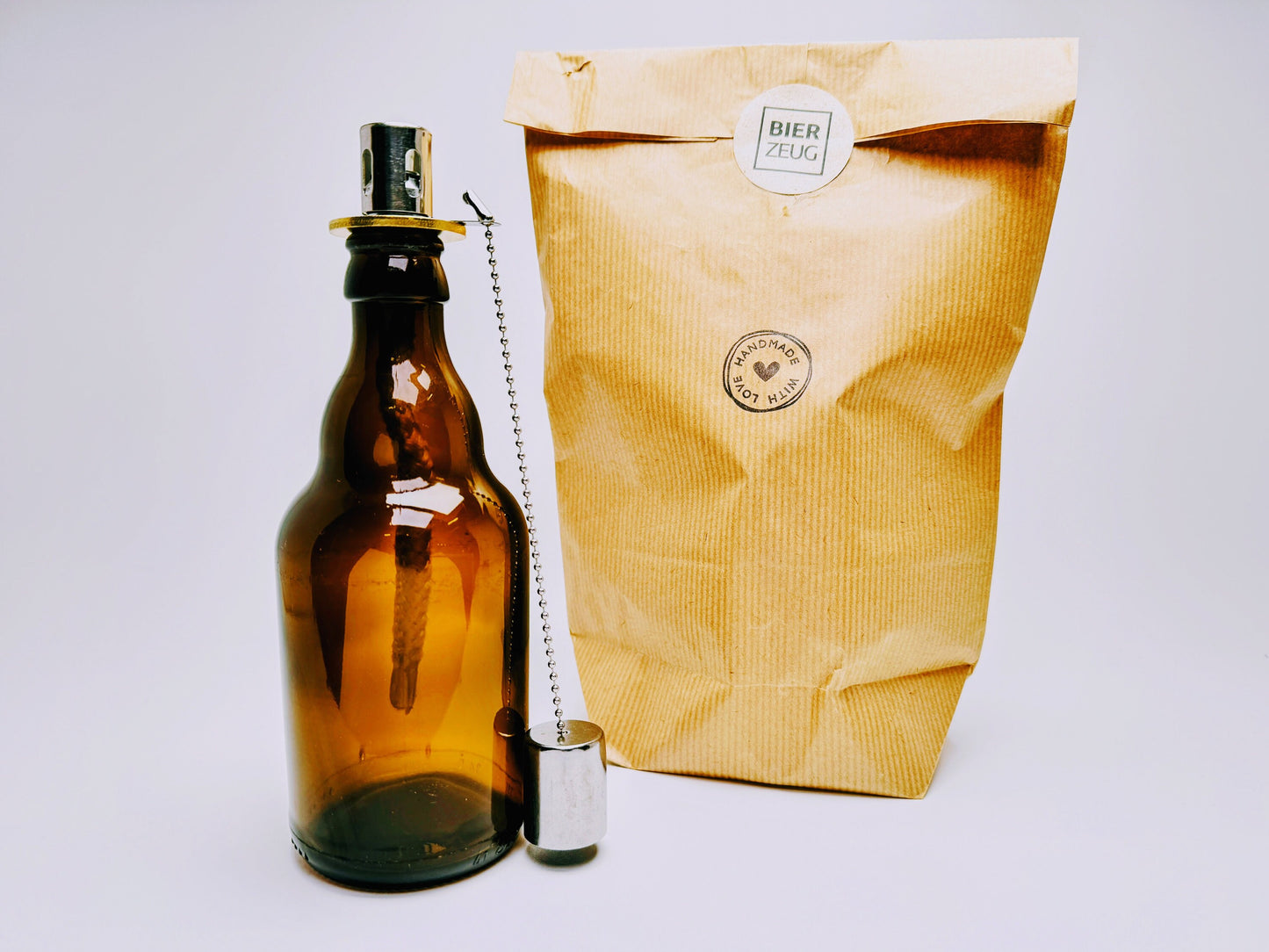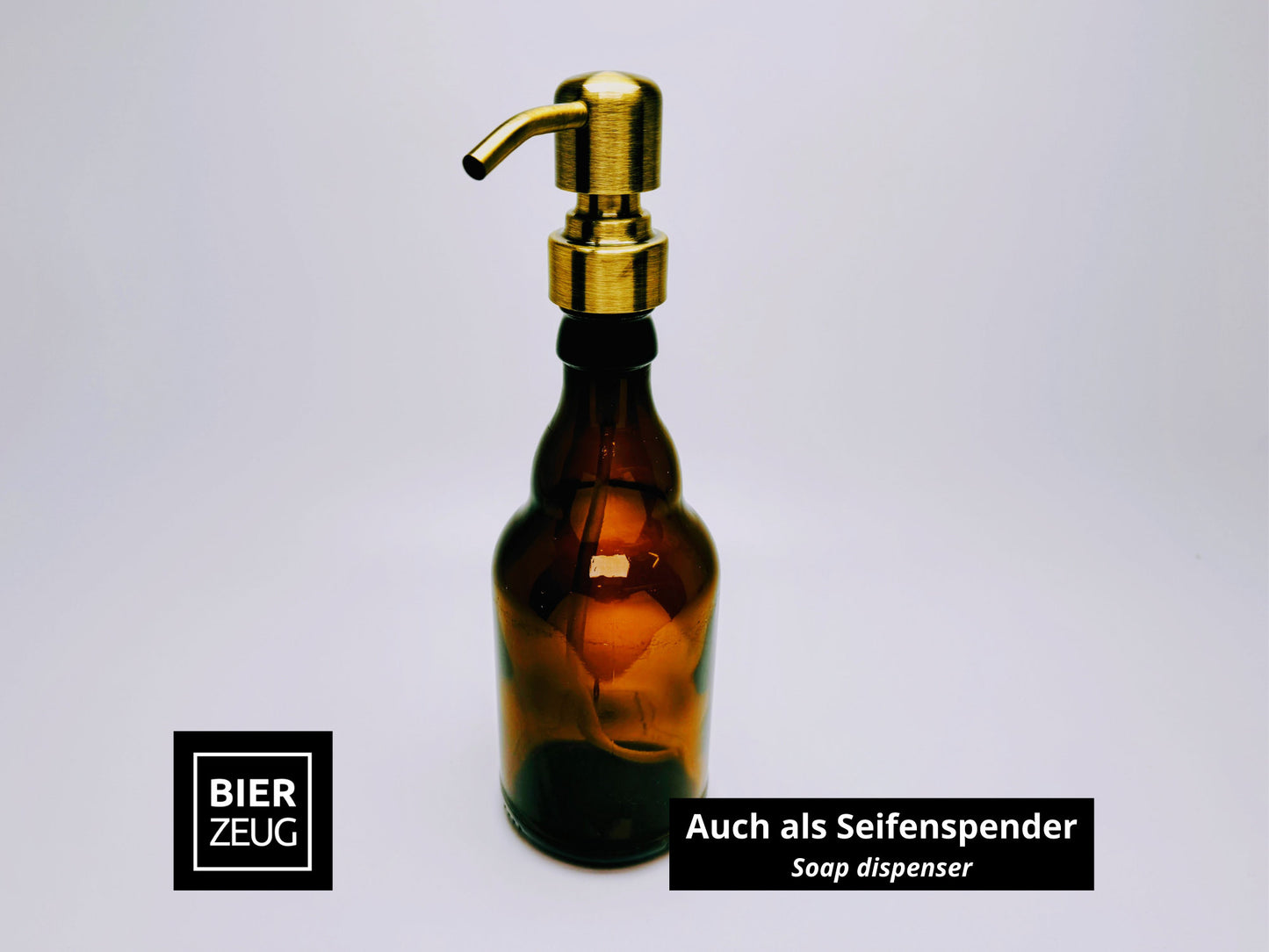 Versandkostenfrei ab 69€

Ab 69€ Bestellwert versandkostenfrei in Deutschland.

Klimafreundlicher Versand

Versand in Recycling Verpackung CO2-neutral mit DHL GoGreen.